Johanna Hudson Mysteries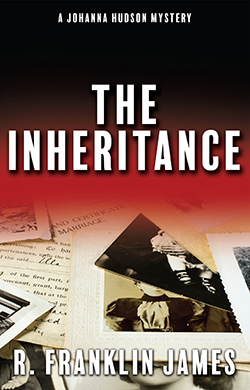 THE INHERITANCE (Book One)
The Inheritance features a 30 year old genealogist, Johanna Hudson, who discovers that she can use her research talent to do more than help her customers build their family trees.
She takes on a client who is murdered before the ink is dry on the contract. At stake is a family battle over millions–if the paternity of the true heir can be found and proved, — and if Johanna isn't killed first.
It's a story about family, it's a story about money, it's a story about blackmail and it's a story about murder.
You can find The Inheritance at Amazon, Barnes & Noble and independent booksellers everywhere.
PUBLISHERS WEEKLY SAYS OF THE INHERITANCE:
"James keeps the suspense high through to the satisfying conclusion. Fans of traditional mysteries will look forward to more of Johanna's adventures."
AWARD WINNING BLOG – DRU'S BOOK MUSINGS SAYS OF THE INHERITANCE:
"With this gem of a story, I was swept into a well-written drama that kept me in suspense and intrigue throughout the telling of this tale. The storyline quickly grabbed my attention becoming a pager-turner as I had to know how this was going to end. The mystery was nicely executed with a small list of suspects, but it was deciphering the clues that set the tone of what was to come….Overall a great beginning to this debut series and I can't wait to see where we go next with Johanna and Trinidad, a favorite new character."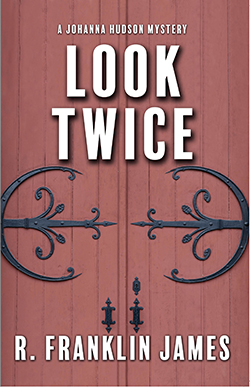 LOOK TWICE (Book Two)
Genealogists can uncover more than family trees. Johanna Hudson, with her archeologist business partner and astute but fashion-challenged office assistant take on a client who claims to witness a high-profile murder and wants the reward, but it becomes a race to stay alive to collect.
A Five-star Fan:
"I couldn't put it down. I read it in two days…can't wait for the next book in the series."
You can find Johanna Hudson Mysteries at Amazon, Barnes & Noble and independent booksellers everywhere.